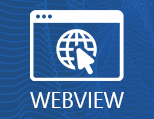 WebView
Delphi and C++ Builder component to host web content in your applications.
uses Microsoft WebView2 API
requires WebView2 Runtime version 97.0.1072.54 or newer
supports Delphi/C++ Builder 5 - 11 and Lazarus 2.2
source code included in registered version
royalty free distribution in applications
Download and order
FAQ
What version of Edge (Chromium) browser is required?
WebView2 Runtime
has to be installed. WebView2 API can't use Edge browser:
path containing \Edge\Application\ is explicitly tested and disallowed
.
WebView2 Runtime is deployed with many applications, including Microsoft Office, and it will be inbox in Windows 11 machines
.
How can I allow OnWebResourceRequested events?
Set URI filter:

							WebView.AddFilter;
							
How can I set custom response?

procedure TFormMain.WebViewWebResourceRequested(Sender: TObject;
  const Request: TWebResourceRequest; var Response: TWebResourceResponse);
const Content = '<html><body>Hello!</body></html>';
begin
  Response := WebView.CreateResponse;
  Response.Content.Write(Content, Length(Content));
end;
							
What format is accepted in the Language property?
The format is language[-country] where language is the 2-letter code from ISO 639 and country is the 2-letter code from ISO 3166. Examples: SK, SK-SK, EN-SK, EN-US.
Why is the Active property False after setting it to True?
Active property is updated asynchronously. Use OnActive event to detect when Active value is changed.
How can I print the web page?

WebView.ExecuteScript('window.print()');
							
How can I convert web page to PDF format?

WebView.PrintToPdf('C:\webpage.pdf');
							
How can I obtain HTML content of the web page?

uses WinJson;

WebView.ExecuteScript('document.documentElement.outerHTML',
  procedure (const JsonResult: string)
  var Json: TJson;
  begin
    with TJsonParser.Create do
    try
      Json := ParseUtf8(JsonResult);
      try
        ShowMessage((Json as TJsonString).Value);
      finally
        Json.Free;
      end;
    finally
      Free;
    end;
  end);		
							
Note: WinJson unit form
JSON Library
is needed.
How can I log to Google account?
Set user agent in OnActive event handler to some non-default value:

procedure TFormMain.WebViewActive(Sender: TObject);
begin
  WebView.UserAgent := 'Embedded browser';
end;
							
Related links