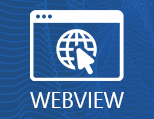 WebView
Delphi and C++ Builder component to host web content in your applications.
uses Microsoft WebView2 API
requires WebView2 Runtime version 86.0.664.37 or higher
supports Delphi/C++ Builder 5 - 10.4 and Lazarus 2.0.10
source code included in registered version
royalty free distribution in applications
Download and order
FAQ
What version of Edge (Chromium) browser is required?
WebView2 Runtime
has to be installed. WebView2 API can't use Edge browser:
path containing \Edge\Application\ is explicitly tested and disallowed
.
How can I allow OnWebResourceRequested events?
Set URI filter:

							WebView.AddFilter;
							
How can I set custom response?

procedure TFormMain.WebViewWebResourceRequested(Sender: TObject;
  const Request: TWebResourceRequest; var Response: TWebResourceResponse);
const Content = '<html><body>Hello!</body></html>';
begin
  Response := WebView.CreateResponse;
  Response.Content.Write(Content, Length(Content));
end;
							
Related links