Optical Barcode Recognition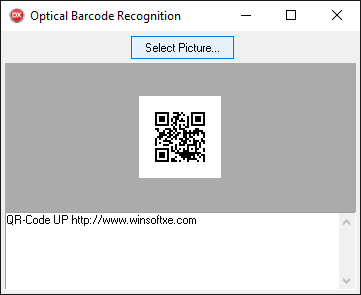 Delphi and C++ Builder optical barcode recognition component.
uses ZBar bar code reader library
supports EAN-13/UPC-A, EAN-8, UPC-E, Code 39, Code 93, Code 128, Codabar, PDF417, GS1 DataBar, GS1 DataBar Expanded, Interleaved 2 of 5 and QR Code barcodes
supports Windows 32 and Windows 64
available for Delphi/C++ Builder 5 - 10.3 and Lazarus 1.8.4
source code included in registered version
royalty free distribution in applications
Download and order
FAQ
How can I scan UPC/EAN barcodes with 5 digit extension?
Add this line before scaning barcode:

Obr.Configure(syEan5, saNone, coEnableSymbology, 1);
							
Why are some QR Codes containing diacritic incorrectly decoded?
This problem is caused by incorrectly created QR Codes that use QR Code Kanji (Shift JIS X 0208) encoding. Use this code for decoding:

function DecodeQRCode(Data: TBytes): string;
var
  Utf8: string;
  ShiftJIS: TBytes;
begin
  Utf8 := TEncoding.UTF8.GetString(Data);
  ShiftJIS := TEncoding.GetEncoding(932 {Shift JIS }).GetBytes(Utf8);
  Result := TEncoding.ANSI.GetString(ShiftJIS);
end;
							
Related links