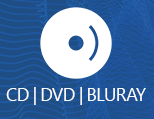 Burn CD/DVD/Blu-ray Component Suite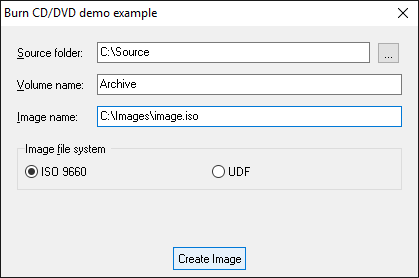 Delphi and C++ Builder components for preparing and burning images to CD, DVD, and Blu-ray optical storage media.
uses standard Windows Image Mastering API 2
available for Delphi/C++ Builder 5 - 12 and Lazarus 2.2.6
source code included in registered version
royalty free distribution
Image Mastering API 2 is supported natively starting with Windows Vista and Windows Server 2008. Enabling IMAPI 2.0 functionality for Windows XP and Windows Server 2003 requires the installation of the
update package
.
Windows Feature Pack For Storage 1.0 allows IMAPI 2.0 to support Recordable Blu-ray Disc (BD-R) and Rewritable Blu-ray Disc (BD-RE) media. Windows Feature Pack for Storage is available for Windows XP or later and is integrated into Windows 7.
Download and order
Related links
Image Mastering API